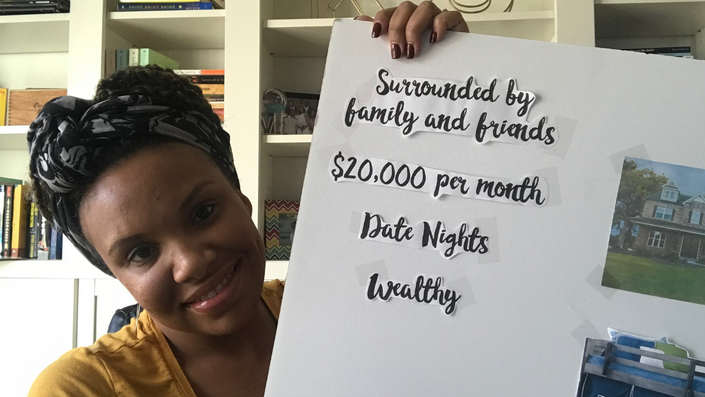 Vino and Vision Boards - Live Workshop
Grab a glass of vino and let's create our 2019 vision boards together!
Let's start with an undeniably truth: That which we focus on we attract more of.
If you spend all your time worrying about money, it seems to slip right through your fingers. If you obsess over your weight, the pounds stubbornly hold on. And if you daydream about relaxing in the Caribbean sun, well, you're a lot more likely to find yourself on a beach chair in the near future.
This isn't some airy-fairy make-believe, either. We've known for decades that daydreams have power, and that purposeful visualization is the key to greater success in every area of life.
Top athletes practice endlessly, not only on the field, but in their minds. They actually see that perfect shot, winning race, or stunning backflip. They concentrate on the minute movements that make it possible, how their muscles will react every second, and how they will feel at the end of a stellar performance. This type of visualization creates neural pathways that are virtually indistinguishable from those caused by completing the act itself.
The result? Nearly the same as with actual, physical practice.
It works the same way for you. When you visualize your ideal career, your happy home life, your dream vacation, and even your biggest income goals, you're primed to achieve them.
And you'll meet those goals much faster and with fewer stumbles than if you simply list your goals (and deadlines) on a calendar.
Like anything though, effective visualization takes practice. As kids, we spend much of our time daydreaming and playacting, but those are skills we lose as we age.
A vision board can help kick start those creative visualization skills again.
It can help boost your spirits when you face life's inevitable struggles.
If you're having a bad da, spend some time working on your vision board, and you'll feel noticeably lighter at heart.
Feeling overwhelmed? Take a look at your vision board for an instant reminder of why you're working hard now, and what you stand to gain from it.
This live training will help you to create a vision board for your biggest, most intimidating goals. We will focus on four areas of personal growths:
There's no right or wrong way to create a vision board, but I will walk you through how I create a vision board to set intentional goals for myself.
A Quick Personal Story
I believe in the power of manifestation and the law of attraction. I've had many experiences with the law of attraction over the years, but my recent experience is what lead me to want to offer this live training.
Earlier this year, I created a mini vision board for the purpose of visualizing my move back to a city I love. I visualized what it would feel like to be surrounded by my friends and family there. I visualized living in a house in that particular city. I visualized a healthy money situation. I added images and inspiring words to my vision board based on these thoughts that I wanted to manifest into my reality.
Less than three months later my family and I were packing up to move to the exact city I visualized! You might call that coincidence or maybe even just luck, but I call it intentional manifestation!
By the end of the training, my goal is for you to have a completed vision board that you can help you focus on intentional manifestation of your dreams!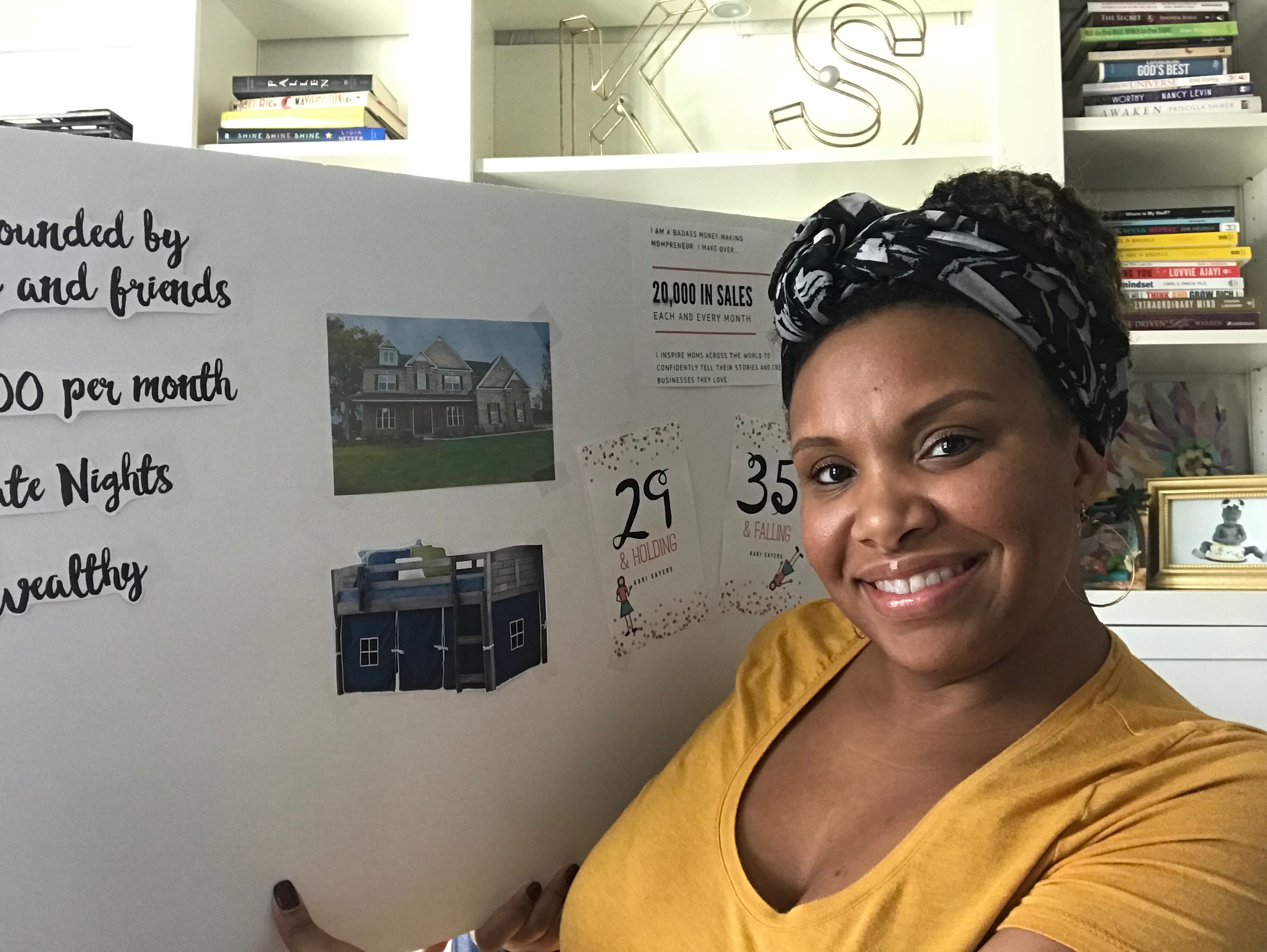 Click the Enroll Button and grab your spot for Vino and Vision Boards on Sunday, December 16 at 6pm EST.
Your Instructor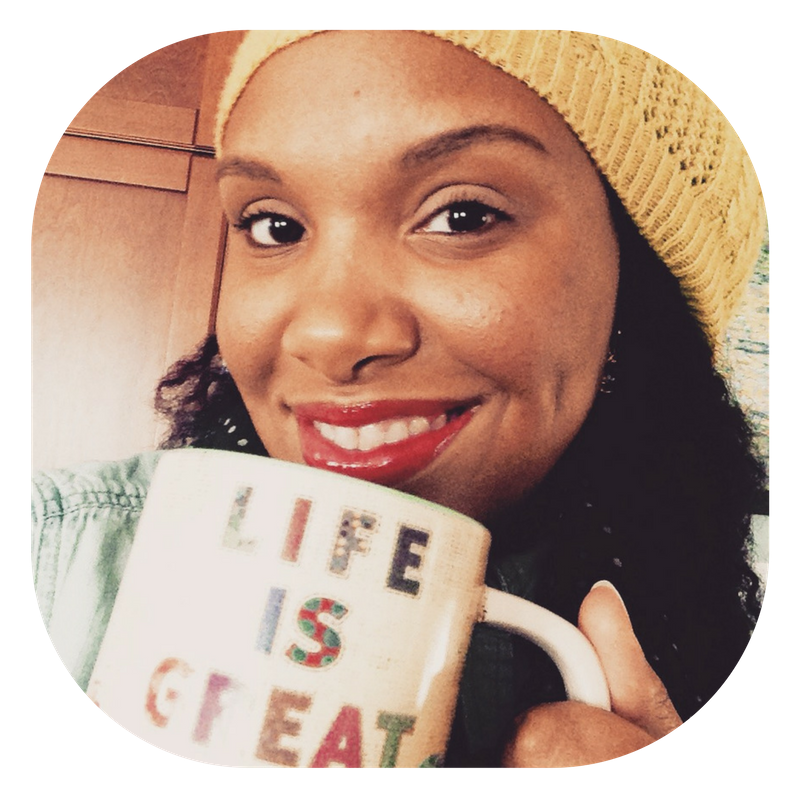 Kari is a co-founder at The Gorgeous Mindset Effect. Currently, she's living her best life in South Carolina with her husband and two sons. She's a positivity junkie who believes in the power of a positive mindset. Her most recent published works include the The Daily Gratitude Journal and Mastering the Mindset of Self-Love.
Course Curriculum
Getting Started
Available in days
days after you enroll
Frequently Asked Questions
When does the Vision Board Training start and finish?
The live training starts at 6:00 pm EST and should last 60-90 minutes.
How long do I have access to the training?
How does lifetime access sound? After enrolling, you have unlimited access to this training. A recording of the training will be available for your convenience.
What is your refund policy?
No refunds after 11:59 EST on 12/15/18.
Is this a live, in-person event?
No. This is a virtual training that you will access online. You can relax at home with your wine and pajamas while working on your vision board project simultaneously with other women across the world.
Have additional questions?
I'd love to hear from you! Send an email to hello [at] thegorgeousmindseteffect [dot] com.
This course is closed for enrollment.